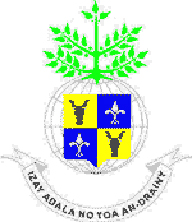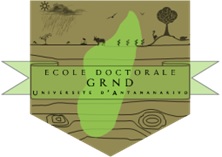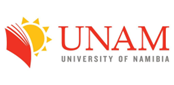 Doctoral Research Opportunity
FLOURISH Project Advertisement
Ecole Doctorale Gestion des Ressources Naturelles et Développement
University of Antananarivo
Deadline: 20 September 2023
We are delighted to announce that we are looking for a doctoral researcher to join the University of Antananarivo,  Doctoral School in Natural Resource Management and Development. The doctoral researcher position will be based on a five-year project called "Future Landscape Optimisation for peri-Urban Resilience and Ecosystem Health in Africa (FLOURISH)". The project is funded by the European Union through the African Research Initiative for Scientific Excellence (ARISE), pilot programme. ARISE is implemented by the African Academy of Sciences with support from the European Commission and the African Union Commission. The project will investigate how to build adaptive capacity and integrate nature-based solutions into informal settlement upgrading in selected African countries (Namibia, Madagascar and Sierra Leone).
The PhD research project will focus on how different types of urban green infrastructure assets reduce the severity of multi-hazard exposure to flood inundation, heat, and pollution hotspots. Working in Ikopa, Sisaony and Mamba River catchments of Antananarivo, Madagascar we will study three low-lying informal settlements in the city centre where the risk reduction organisations, local government authorities and urban planning  are working on improving storm water drainage, flood protection and urban upgrading. Results will be combined into hotspot spatial visualisations to inform upgrading and early warning interventions.
The post holder will regularly report to Dr Jessica Thorn as project lead, who is co-affiliated at the University of Namibia and St Andrews, Scotland, and be co-supervised Prof. Bruno Ramamonjisoa, University of Antananarivo. They will work closely with other PhD and postdoctoral scholars based at the University of Namibia, University of York, and the University of St Andrews.
Duration:          The post is available for three years (36 months)
Scholarship:     The studentship covers the cost of PhD student tuition fees (home), registration fees, a living                  stipend in line with University of Antananarivo rates, and research costs including fieldwork.
Location:           University of Antananarivo, Ecole Doctorale Gestion des Ressources Naturelles et                                    Développement
We are looking for applicants who:
Have a MSc in ecotoxicology, hydrology, environmental science, climate change, or a related field. The general criteria for admission to doctoral programs are a research Master's degree from a public university or the equivalent from a recognized higher education institution in the chosen field of study (https://edgrnd.mg/2023/03/09/preinscription_2023/).
Have good spatial data analysis (e.g., ArcGIS), programming (e.g., R, Python) and visualisation proficiency.
Have prior experience working on nature-based solutions for climate change adaptation, environmental justice, and urban planning, ideally in the context of informal settlements.
Have experience or an interest in working with working with early warning systems.
Be organised, be able to work independently, and have good problem-solving and time management skills.
Demonstrate an ability to undertake field research in remote locations, including stakeholder engagement.
Evidence of strong scholarly performance, (e.g., publications in internationally recognised peer-reviewed journals; participation in networks, projects, conference presentations).
A strong interest in engaged scholarship, and inter- and transdisciplinary research.
Speak Malagasy or French, with strong written proficiencies and the ability to use scientific evidence to formulate defendable recommendations.
The Applied Research Laboratory – ESSA-Forêts https://essaforets.wordpress.com/  offers a progressive, stimulating, and international working environment, with strengths across environmental science, climate change, forest management, human geography, political ecology, human-environment interactions, conservation, tourism, and transdisciplinary environmental social sciences.
Application process:
Applications should be sent by e-mail to secretariatgrnd@gmail.com , specifying « Candidature Pour Le Doctoral Research Opportunity FLOURISH Project Advisement » in the subject line.
Applications open on the 31st of August and close on the 20th of September 2023. Shortlisted applicants  will be invited for an interview on the 29th of September 2023. If an appropriate candidate is identified, decisions will be communicated by the end of November. The successful applicant will enrol in their respective programmes from January 2024.
Applications should include:
A detailed letter of motivation outlining how your interest and suitability for the role, making the case of how your previous research and experience will be relevant, how you would intend to carry out the work (max three pages);
A comprehensive CV.
At least once example of recent, written work.
Names and details of two references, who should register to submit their confidential reports to Dr Thorn by the closing date.
Transcripts of your academic record.
For further information and informal enquiries, please contact: Dr Jessica Thorn jprt1@st-andrews.ac.uk. For detailed admission requirements, points calculator, and course prospectuses, visit the website http://edgrnd.mg/.
We reserve the right to readvertise. Please note that funding will only be awarded to candidates selected and approved by the University.